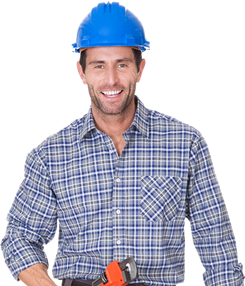 We Provide Professional Services
Golden Al Hzm specialized Service supporting company in Kingdom of Saudi Arabia. We provides various sections of Construction, Commissioning and Operational activities such as Electrical, Communication, HVAC , Civil, Administrative and HSE .
Electrical
Electrical Engineer
Supervisor
Cable Pulling
Foreman
Termination Foreman
Erection Foremen
Senior Electrician
Industrial Helpers
Telecommunication & Instruments
Commissioning Manager
Communication Engineer
Supervisor
Splicing & Technical
foreman
Instrument Technician
Termination technician
Industrial helpers
Civil
Project Manager
Civil Engineer
Civil Surveyor
Supervisor
Foreman
Steel Fixers
Carpenter
Mason
Helpers (General Labors)
HVAC
Project Manager
Mechanical Engineer
Testing and Commissioning engineer
Supervisor
Foreman
Grinders/ Gas cutters
Helpers (General Labors)
Piping
Project Manager
Piping Engineer
Supervisor
Foreman
Pipe Fitters
Pipe fabricators
Welders
Grinders/ Gas cutters
Helpers (General Labors)
Steel Structure
Structural Engineer
Surveyor
Supervisor
Foreman
Structural Fitters
Structural Fabricators
Welders
Grinders/ Gas cutters
Human Recourse
HR Manager
Administrative Manager
Recruiting Section Head
General Afire Section Head
Camp controller
Security Section Head
Security
HR & Admin officers
Document controller
Drivers
General Cleaning Labors
HSE
EHS Manager
EHS Engineer
Supervisor
EHS Document Controller
Male Nurse
Project Maintenance
Electrical Material's
Cable
Cable tray
Socket (Legends)
Lighting ( NLC )
Control Cable
EQUIPMENT RENDAL
Excavator
Bob Cat
Grader
Crane ( 25, 50 & 150 )
Dump Track
Wheel Loader
Compactor /Roller
Pick up
Trailer ( Low Bat )
HVAC
A. Equipment
B. Control Panel
C. Starter panel
D. Fresh Air fans
E. Control Cables
F. Spring isolator ( STAR LINE INDIA )
G. Neoprene pads (STAR LINE INDIA )
Fire Fighting Material's
FM 200
Fire Hydrant
Fire Extinguisher
Fire Alarm panels ( Notifier & kiddie)
GI Pipe ( SEC Approved items )
Clamps & U-bolts (Star line – india )
Construction
Electrical
(a) Cable Tray
(b) Conduit PVC & Steel
(c) Panel Installation
(d) Cable Pulling
(e) Termination
Cathode Anode protection
Primary & Secondary grounding
Communication
(a) Instrument installation
(b) Tubing Work
(c) Rack Installation
(d) Fiber & data Cable Pulling
(e) MDF Rack termination
(f) Splicing & Termination
(g) Data Cable termination
HVAC
(a) HVAC Unit installation (Chiller, Package Unit, Split A/C etc..)
(b) Duct Installation
(c) HVAC Control panel installation ( PLC & DDC )
(d) Termination
(e) Test & Commissioning
(f) Package Designing
Firefighting
(a) Fire Alarm System installation
(b) Fire Fighting System Installation
(c) Fire Alarm Panel programing
(d) Fire SYSTEM Designing
CIVIL
(a) Excavation
(b) Back Filling
(c) Ground leveling
(d) Block Wall making
(e) Grouting Work
(f) Building Painting
Want To Be A Part Of Us?
We give a chance for people to work in the professional environment with challenges and values. Come with us!